Facts
Adaptive AI algorithms for all sources of data and information
Consistent real-time reports on the quality of your service processes
Trends are automatically recognized and provide a decision-making tool for Management
Voice-of-the-Customer (VoC)
Content analytics for service trends
All data, sources, and applications
Real-time data analytics
One-click analyses
Predictive analytics is used in the following ITyX solutions:
Transfer customer moods and opinions into usable management information.
Knowledge management software for omni channel customer service..
The intelligent automation of text-based business processes from the cloud.
360° customer service: Customer Experience Platform makes your customers part of your service process.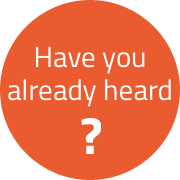 58% of the decision-makers for customer experience management say that the investment in predictive analytics software has highest priority. [Source: Digital Experience Delivery Online Survey, Forrester, 2015]
81% of the companies are convinced that they have a deep insight into their customer relationships. Only 37% of the customers say, however, that they feel really understood by companies. [Source: IBM Customer Experience Analytics]