Facts
Internationally leading, administration-free semantic search technology
Automatically answering questions on the Website and in technical support
To close cases before they ever get to an agent
Self-adaptive algorithms – no need to constantly optimize for efficiency manually
Useful for online customer portals, self-service pages and technical support
Easy learning process
Automatic optimization of efficiency
Integrated web front ends
Integrated ITyX knowledge database
Auto-suggest functions
No administrative intervention required
Dynamic FAQ is used in the following ITyX solutions:
Dynamic FAQ software for Websites and customer portals.
Knowledge management software for omni channel customer service.
360° customer interaction: centralized workflow and integration platform.
The intelligent and secure automation of text-based business processes.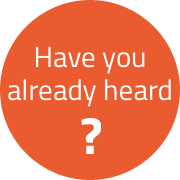 The solutions of ITyX are the result of research and science…
ITyX was founded in 1996 by graduates of the Computer Linguistics Department at the University of Koblenz. The contact center software solutions of the ITyX product family are the result of various research projects in a scientific environment. ITyX solutions use self-adaptive methods that are based on the latest methods of semantic content analysis and AI (artificial intelligence). Text can be analyzed and interpreted independent of its structure, composition, and source. The methods make it possible to analyze and process information in any language.