Facts
All relevant data from the transaction is automatically validated (data validation)
Fuzzy and error-tolerant comparisons with existing systems containing known data
Context-sensitive enrichment of the transaction with existing information
Useful for your internal company organization, back office, mailroom, and process development
Validation and optimization of the results from OCR systems
Content-associative search according to relevant existing information
Identified information is automatically included in the service process
Data validation is used in the following ITyX solutions:
Intelligent workflow and integration platform for the networked handling of all service processes.
Content classification and routing in modern digital mailrooms.
Paper or digital: Analyzing incoming e-mail and processing it precisely.
The intelligent and secure automation of text-based business processes from the cloud.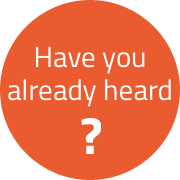 Why ITyX solutions have achieved success all over the world …
ITyX is a global market leader for self-adaptive corporate solutions – also known as "cognitive software." Our solutions are based on modern AI (artificial intelligence) methods and understand text-based content of any language and structure. Many companies among the "Global Top 150" rely on this software. In the meantime, the solutions are used in 22 countries. In April 2014, ITyX Solutions Inc., the U.S. subsidiary, was founded in Orlando and is based in the historic Angebilt building.