Facts
Automated processing of correspondence
Relevant data is available to initiate and drive follow-up processes
Increase efficiency and reduce cost in correspondence management
A valuable solution for mailrooms, back office, internal communication and contact centers
Self-adaptive extraction based upon a "learning set" and observing the actions of expert worker
Linguistic extraction
Location based data extraction
Rules-based extraction
Specialized data extraction is used in the following ITyX solutions:
Document classification and routing in modern digital mailrooms.
Incoming e-mails, web forms, social media messages, text messages and similar forms of communication are processed automatically.
Workflow and integration platform for BPO, BPM, ECM and DMS.
Secure, automatic processing of all business processes in the cloud.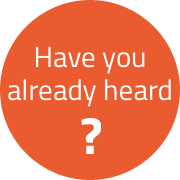 Why ITyX methods lead worldwide ...
Proprietary AI (artificial intelligence) and extraction techniques determine semantic patterns in unstructured text content. When combined with the ability to learn from the behavior of selected expert employees in the handling of e-mail, documents, web content and social media allows text-based content to be analyzed and interpreted independent of its structure and composition. This text-based content from incoming e-mails and customer service events is automatically converted into usable data records. The result is the perfect combination of content, resources and business processes providing world class business process management (BPM).