Facts
A technology of ITyX since 1999
Common visit and simultaneous completion of forms in web consulting situations
Diminishing of purchasing hesitations, improvement of the dialog capability of your online offering
Simultaneous visit of Internet content (collaborative/shared browsing)
Common use/completion of forms (shared webforms)
Forwarding of sessions to available specialists (session forward)
Visualization of content using a consultant arrow (telemarker)
Cross-browser-compliant
Co-Browsing is used in the following ITyX solutions:
Customer-value-optimized address and live web consulting of visitors.
Efficient use of service processes through digital channels.
The intelligent and secure automation of text-based business processes.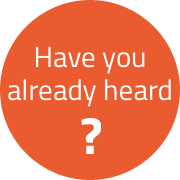 Every day, companies lose up to 70% of visitors willing to make a purchase on Internet pages because an agent is not available at the moment of the purchasing decision!
At the end of the 1990s, ITyX started the development of Co-Browsing for live web support and has continuously improved the technology. For banks and other organization requiring a secure environment it can use encoded content and is available in the cloud and your secure company infrastructure (on premise).