Facts
Worldwide leading, language-independent algorithms for content analysis and analytics
The most extensively automated answering and final processing using existing third-party systems
Developed for high-volume operation in banks, insurance companies, telecommunications and trade
Useful for contact centers, back office, online customer service, and support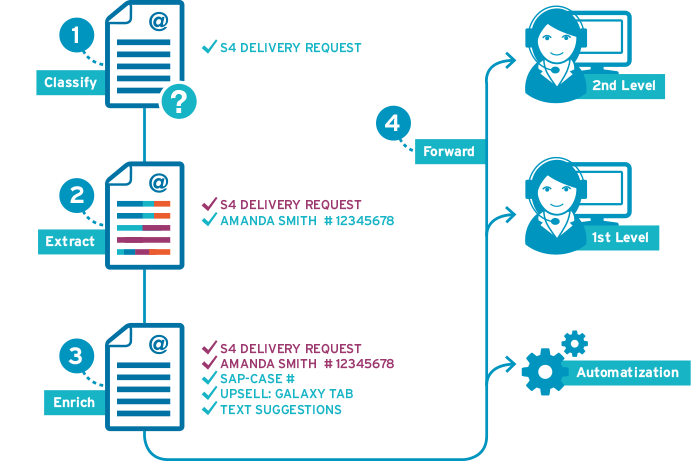 The ITyX e-mail management software recognizes the customer concern, identifies the customer and organizational data, as well as forwards the transaction to the best resource at the optimum point in time.
Areas of application of e-mail management software
Incoming e-mails, web generated mails, social media messages, text messages and similar forms of communication are processed automatically.
360° customer service: Make your customers part of the service process.