Classify and allocate
Incoming transactions are analyzed and allocated to available employees according to topic, skill, and urgency.
Relevant results
Weighted results from all kinds of sources and forms are available for support.
Feedback
Customer evaluation (user rating) improves the knowledge base. Between 25% and 70% of the inquiries are completed ...
What it can do
According to industry, automatically close between 25% and 70% of the incoming consumer inquiries
Reduce the e-mail volume in customer service by an average of 20%
Increasing efficiency on the fly – without sets of rules and explicit configurations
What it means
Next-generation customer engagement on your website: Take care of routine questions automatically and optimize processing of expert questions
Consolidate questions and select the best situation-based touch point for customer engagement
Generate dynamic knowledge and use it to improve customer service in for example customer forums and communities
Contact me.
My name is Dominique Jaritz. I am principal consultant at the ITyX Group. Please contact me at any time for questions regarding our products and solutions.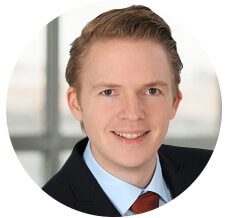 Dominique Jaritz
ITyX Solutions Inc.
37 North Orange Avenue,
suite 910L
Orlando, FL 32801
T +1 407-427-1553