Classify and allocate
Incoming transactions are analyzed and assigned to available employees according to topic, skill, and urgency.
360° transaction history
Relevant context information from existing back office systems is provided to support agents.
Suggested answers
Expert answers learned from past interactions are offered as selected text templates.
Send and archive
Agents select the response channel (e-mail, app, text message, social media) and responses are automatically archived – according to content.
What it can do
Process 80 percent of all customer messages within 2 hours
Reduce effective service costs by 30 percent
Process 40 percent more transactions without additional employees
What it means
React more quickly and consistently for lower cost– independent of the selected communication channel (e-mail, social media, web, app)
Eliminate manual, repetitive work steps and prevent media disruptions during the processing of the requests
Automatically learn from every transaction to improve the knowledge base for web self-service and knowledge management
Contact me.
My name is Dominique Jaritz. I am principal consultant at ITyX. Please contact me at any time for questions regarding our RESPONSE software solution.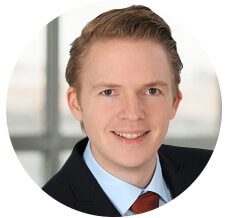 Dominique Jaritz
ITyX Solutions Inc.
37 North Orange Avenue,
suite 910L
Orlando, FL 32801
T +1 407-427-1553