Capturing receipts by smartphone
Analog and digital: Your customers record their everyday paperwork and have all receipts and deadlines on hand at all times.
Understanding and archiving content
Types, sources, content, and relevant deadlines are precisely recognized. The context of every item is taken into consideration.
Context-dependent service communication
Contextual service offerings: Customers can make inquiries, request a call-back, and easily share content.
Customer service without media disruptions
The AI PLATFORM triggers the desired services automatically and independently with appropriate service resources.
What it can do
MOBILE acts as a personalized digital assistant for your customers, recording and sorting the daily paperwork and organizing deadlines and payments
MOBILE creates a direct connection between your customers and your intelligent service infrastructure through ITyX solutions
Customers merge with your service organization: With MOBILE, customer experience is as easy as sharing photos with friends
What it means
A networked digital service ecosystem providing the best in customer service
Align interests with your customers so both parties derive benefit from mobile networking
Embrace the new service economy in which there is minimum hold time and media disruptions
Contact me.
My name is Dominique Jaritz. I am principal consultant at the ITyX Group. Please contact me at any time for questions regarding our mobile solution.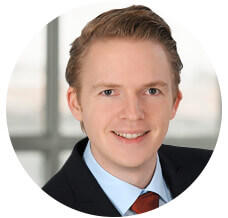 Dominique Jaritz

ITyX Solutions Inc.
37 North Orange Avenue,
suite 910L
Orlando, FL 32801
T +1 407 427 1553