Proactively engage each customer
Depending on the visitor's behavior, you can connect potential customers with available specialists.
Interactive consulting
Synchronized browsing: Using an encoded connection, exchange chats, images, files, and content.
Secure cooperation
Guided co-browsing: Accompany your visitors on the web, fill out forms together, and share content.
Documented follow up
Personal and direct: The dialog is automatically recorded in the customer history and triggers follow-up activities.
What it can do
Customize your value proposition for each web visitor
Initiate customer dialogs to guide visitors through optimal service processes
Increase sales success (+140%) and customer satisfaction (+90%)
What it means
Real-time web visitor engagement with guided customer consulting: Use visitor behavior to target and guide customers through the optimal customer experience in combination with other ITyX modules
Pro-active approach of valuable visitors: establish personal connections by click-to-call, click-to-chat, and click-to-video
Implement on premise or in the cloud: Flexible configuration with security to protect personal information
Contact me.
My name is Dominique Jaritz. I am principal consultant at ITyX USA. Please contact me at any time for questions regarding our CHAT solution.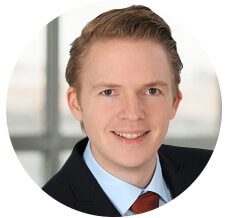 Dominique Jaritz

ITyX Solutions Inc.
37 North Orange Avenue,
suite 910L
Orlando, FL 32801
T +1 407 427 1553