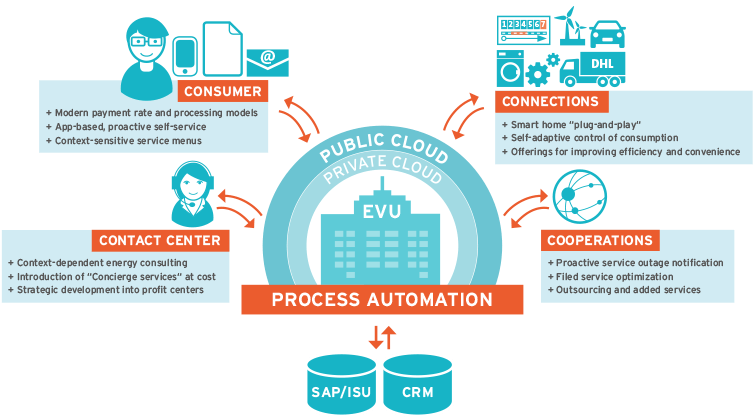 High-cost service processes in telecommunications and energy companies will be handled automatically with integrated service ecosystems in the future.Customers will use smartphones and tablets as the basis for their interaction in addition to e-mail, letter, and web. Service transactions will be handled in near real-time - rate changes, service issues, contract inquiries. Your customers can capture relevant documents, invoices and device information on their smartphones. Your employees always know which customer they are helping and what the nature of the service request is (context). This procedure can lowers service costs by at least 30%.
The most extensive processes in telecommunications and public utility companies
Contract administration, credit and collection management
First-time registration and address changes
Questions about rates and invoices
What we do for you
Automate routine tasks in customer service


Documents, e-mails, self-service, and chat: Our software processes text-based service inquiries in the mailroom and customer service center automatically and converts them into relevant business information.

Secure a place on your customers' smartphones


Analog and digital: With our solutions, you combine classic customer service (telephone, letter, e-mail) with mobile customer integration.

Connected living and added service value


Connected living: With the connection of devices and services, the average cost per service inquire is reduced while providing exceptional customer service.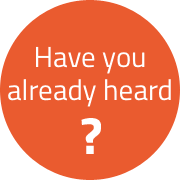 94% of the decision-makers in the power industry expect a "significant" and/or "very significant" change in their business model due to digital convergence. [Source: PwC Annual Global Utilities Survey 2014]
80% of the public utility and telecommunications companies will suffer a loss of revenues if they do not offer service on mobile terminal devices. [Source: Gartner Predicts CRM & Customer Service 2015]
Contact me.
My name is Andreas Rittler. I am responsible for our sales and alliances in the US. Please contact me at any time for questions regarding our software solutions for telecom and public utility companies.
Andreas Rittler
ITyX Solutions Inc.
37 North Orange Avenue,
suite 910L
Orlando, FL 32801
T +1 407-427-1553