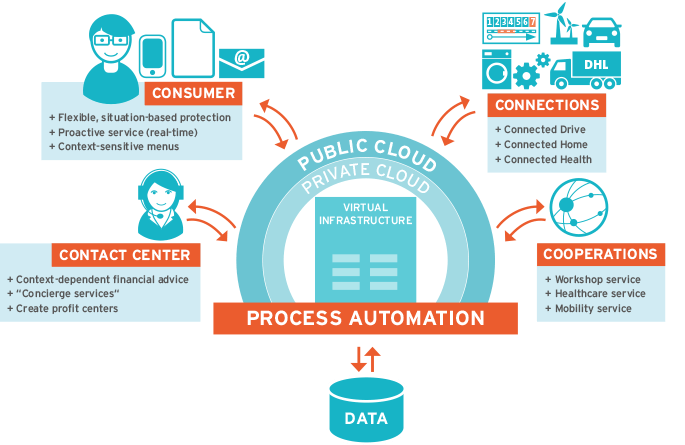 In the future, insurance companies will have to operate in integrated, self-adjusting customer service ecosystems. In these ecosystems, customers will manage personal property, health and investments using a smartphone or tablet. They may share data with their insurance agents to obtain;: better rates, better service and personalized offerings. Insurance agents can dramatically reduce service costs by including their customers in service handling and implementing appropriate value-added services.
The TOP 5 challenges for digitization
Analysis of data and content

Improvement of customer relations

Integrate all customer interactions cross all touch points (multichannel and multi-device) without media disruptions

Mobile apps and processes

Digitization of service processes and operations

Source: Accenture, Insurance Digital Innovations Survey
What we do for you
Omnichannel platform for integrated service processes


ITyX provides a self-adaptive workflow and integration platform that merges service processes for incoming inbound correspondence, customer service, back office, and sales for top insurance companies.

Mobile customer engagement software


With our solutions for chat and co-browsing, social media, e-mail, and incoming mail, we accelerate service processes and reduce costs up to 90 percent. With ITyX MOBILE you have the perfect mobile app for customer relations.

Intelligent predictions, Big Data and self-adaptive systems


Our unique AI technology understands text-based content of any format and establishes the context for the customer's situation. It automatically learns the correct action for routine cases. There is now more time for more complex tasks.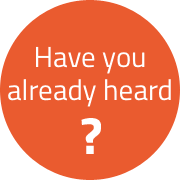 80 percent of insurance company executives expect a radical change in the insurance business as a result of new technologies. [Source: Accenture, Insurance Digital Innovations Survey]
66 percent of insurance company customers are more likely to switch providers after a negative service experiences. [Source: World Insurance Report 2013, CapGemini]
Contact me.
My name is Andreas Rittler. I am responsible for our sales and alliances in the US. Please contact me at any time for questions regarding our insurence software solutions.
Andreas Rittler
ITyX Solutions Inc.
37 North Orange Avenue,
suite 910L
Orlando, FL 32801
T +1 407 427 1553
"Learn to read the needs of your customers.
Invest in smart prognostics technology.
Install systems that learn."
Source: Ambacher, Jánszky, Knapp, Trendstudie Omnichannel Management