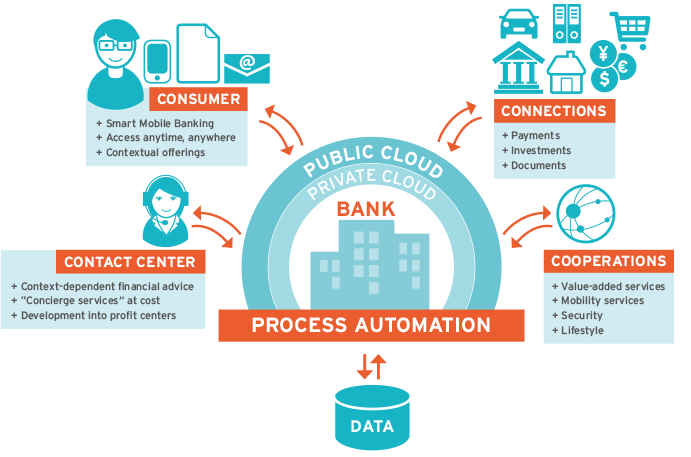 Omnichannel communication: Fanning outwards, bundling inwards.
Banks transfers via the web, check balance status by smartphone, loan application through video chat or at the branch, complaints by e-mail: With an intelligent omnichannel management strategy, you can seamlessly merge your customer touch points. This is precisely where our strength lies. Worldwide, financial service providers rely on our self-adaptive software solutions to bundle incoming e-mail, e-mail response, chat consulting, as well as mobile apps to create added value for customers. This differentiates your company from the competition.
The TOP 5 challenges for digitization
Intelligent predictions, Big Data, and analytics
Integration of communication channels
Transition from a transaction focus to personalized banking
Proactively offer services and products tailored for the customer's situation
Mobile engagement strategy
What we do for you
Omnichannel platform for integrated service processes


Many leading banks utilize our self-adaptive workflow and integration platform for incoming e-mail, customer service, back office tasks and sales.

Mobile customer engagement completely integrated


In addition to video chat and co-browsing, social media, e-mail and documents, ITyX MOBILE is completely integrated with the service infrastructure and furnishes clear added value for the customer.

Automating the routine frees time for individual relationships


Our worldwide unique AI technology understands text-based content in any format and establishes the context of the customer's situation. It automatically learns the right thing to do in routine cases. You thus have more time for the bigger challenges.
Contact me.
My name is Dominique Jaritz. I am principle consultant at ITyX group. Please contact me at any time for questions regarding our software solutions for banks.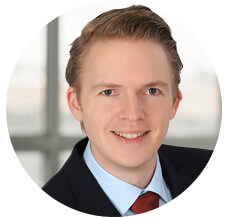 Dominique Jaritz
ITyX Solutions Inc.
37 North Orange Avenue,
suite 910L
Orlando, FL 32801
T +1 407-427-1553