Artificial intelligence (AI) has become a sensational topic in recent years. We are now communicating with intelligent language assistants, such as Siri and Alexa. Nowadays, machines inform us when they need to be serviced. We no longer have to bother. Soon, we will drive around in autonomous cars. As more and more applications are meeting market maturity, AI is no longer just a hype. Achieving the equilibrium in market maturity implies that supply matches the demand, which clearly shows that artificial intelligence has tremendous potential to revolutionize every aspect of our everyday lives. This is also noticeable in customer service. AI is changing communication from the ground up — but for the better, not for the worse, as critics had feared.
Why customer service needs AI today
AI plays a vital role in customer service. To understand the current development of AI, let's look at the existing situation in different companies. Companies have to save costs, but the effort required to provide customer service is higher than ever. This is simply because customer communication has increased. Customer experience has become much more important in the world. In the past, the quality of the product or service was the priority for businesses, but now, customer service has become equally important. Not focusing on customer service properly could affect your business. In the digital world, anyone can grab people's attention instantly. Negative publicity can go viral quickly, so avoiding it is important. Many companies strive to meet all their business goals and still do not get customer relations right.
Understanding customer service from the customer's perspective
Think of yourself as a customer — When was the last time, you were really satisfied with the customer service of a company? It's probably been a while. No wonder, because customers had to put up with a lot in recent decades. Many have experienced a fundamental shift from personal service at the grocery store to anonymous call centers.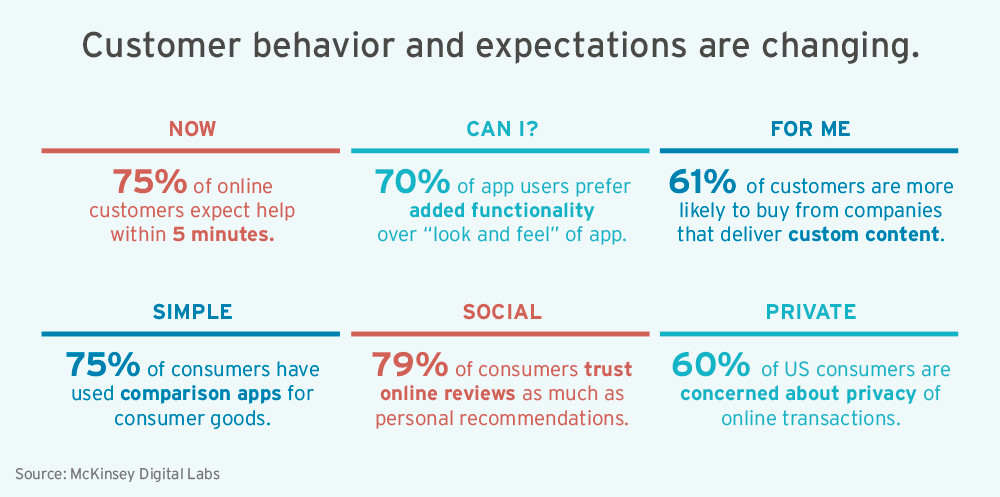 Communication within the industrial production facilities and also between the customer and these companies are constantly shortened, optimized and transformed. The consequences for the customer: changing contacts, frequent interruptions, anonymity and increasingly complex processes.
Creating seamless customer service with AI
Interruptions, changing contact persons and prolonged complaint processing are frustrating obstacles for customers. This is mostly due to switching between communication channels that run simultaneously. And at times, negligent employees are at fault. The solution: Link all communication channels with AI software and integrate all information about a customer. AI systems bring together key moments of customer experiences and help elevate the employees' productivity. One such AI-based multi-channel helpdesk software is ThinkOwl. It boosts agent productivity by 70%. Give it a whirl today. Intelligent system or omni-channel applications provide each of your customer service agents with the same level of information, reduce internal collision and speed up the response to customer queries.
Optimizing processes in contact centers with AI
Many new developments in business are designed for a world where customers are becoming more important and positive customer experiences lead to buying decisions. The conclusion: Companies have to adapt to the needs of their customers and reform their customer service accordingly.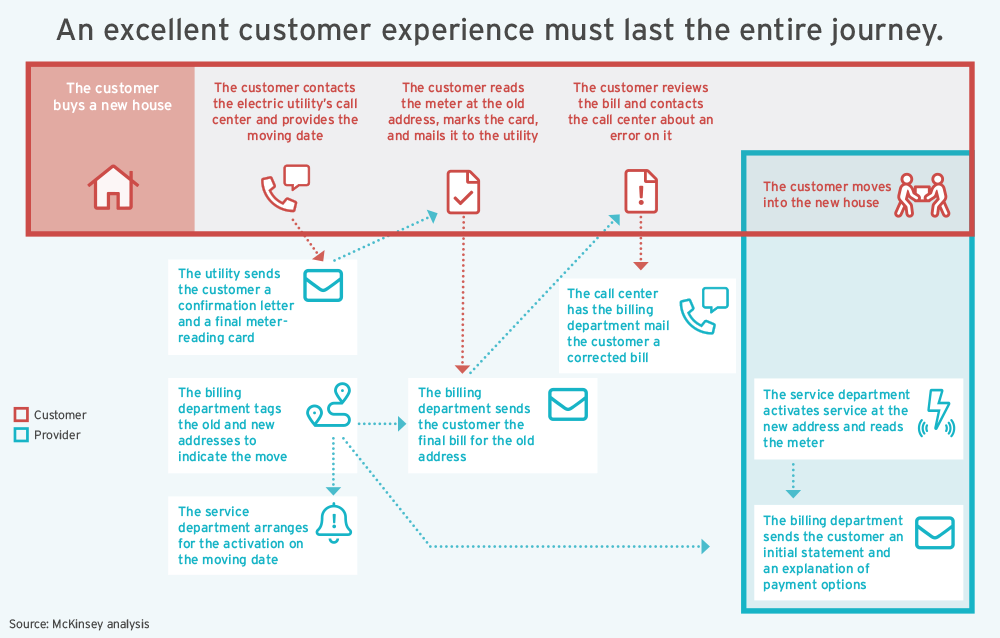 The most important tool in this process is artificial intelligence (AI). The algorithms of these intelligent and self-learning systems — their key achievement — recognize the content of all kinds of customer messages. They analyze incoming information and extract relevant data, and then pass these on to employees or downstream systems. This technological support in customer service thanks to the power of AI is of great significance.
Using AI to get to know your customers better
Companies should understand the needs of their customers not only to respond or interact but also to actively engage with them. This is possible with a telephone conversation. However, you can learn about your customers through traces or comments left by them on multiple channels. Intelligent analytics software analyzes customers' moods, judgments and needs across all communication channels and systematically prepares the data. It helps you to find out which products and services your customers want, and which ones are missing from your offering. And what happens in customer service? Based on these findings, you can respond individually to your customers.
Proactively and at the right time, you can surprise customers with customized offers as per their personal choice. Also, you should be prepared for negative surprises from your customers as well. Alexa is one of Amazon's most popular AI products. AI allows Amazon to predict what products will be the most demanded and to provide customized recommendations based on customer searches. Amazon's recommendation engine drives 35 percent of total sales, according to Rejoiner.
Because: AI also helps you to prepare yourself for angry customers. AI software reads emails and comments across all channels in real time. It identifies downfalls, faulty issues and negative product reviews, and automatically conveys this information to customer service representatives. Companies are informed about negative publicity in good time and can respond carefully to allegations.
Conclusion:
"You've got to start with the customer experience and work back toward the technology, not the other way around."

Steve Jobs
With AI, you elevate the customer experience. Efficiency and cost savings should no longer be the key customer service goals today. The challenge is to successfully create a new customer experience (CX). This is still an unfamiliar topic for some companies. It has never been so easy for an individual to influence masses. That's why the individual should be at the center of your entrepreneurial efforts. Today, companies are understanding their customers because this drives their profits, hence pressure on customer service is to the extreme. Artificial intelligence understands what the customer says. The technology analyzes what the customer wants and it delivers this information quickly, reliably and in the right place. These are the best conditions for a personalized and good customer service.