Key Points:
Automation is everywhere. Every industry is inventing new technologies and software to automate processes and advance functionality far beyond current capabilities. Besides a multitude of industrial sectors and businesses, automation is also pervading life's day-to-day activities and will replace many manual processes in the near future.
As per the forecast, the expenditure on business process automation (BPA) worldwide by 2021 is expected to reach $12.7 billion, up from $5.1 billion in 2016, including external services, software and internal operations spend.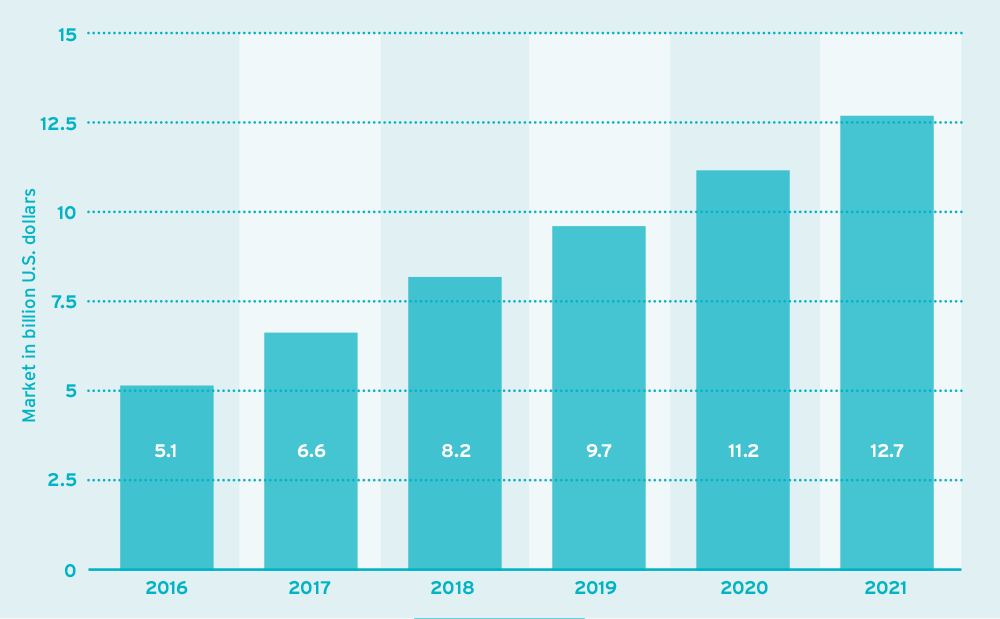 What is business process automation?
Business process automation (BPA) is a series of automated steps that will optimize everyday processes and take your business to the next performance level, without hiring extra staff. Be it a robot that takes a second for a complex task or software that executes processes automatically for you – BPA saves your business time and money.
Top 5 reasons to automate your business processes
BPA makes you and your team exponentially more efficient and successful by executing repetitive tasks automatically, without additional efforts. We've compiled the most important benefits of BPA:


1) Streamline communication
Email notifications, to-do lists, your workspace plastered with sticky notes — all great ways to help you work more efficiently… as an individual. But for an organization as a whole, these props don't work. If each employee is running through the same processes to get everyday tasks done, you are killing valuable time, wasting your money and throttling your productivity. An automated process enables your team members to huddle together around individual items in a process and get things done in a simple and streamlined way.
The ever-increasing volume of customer communications via a growing number of channels – email, Facebook, Twitter, phone, chat, etc. – makes it extremely challenging for your team to track conversations. Cases fall through the cracks. The error rate goes up. Automation software, on the other hand, funnels all the conversations into a single inbox, for your employees to keep the overview – with confidence.
One such automation software is ThinkOwl. It's a multichannel customer service software powered by AI which automatically enables you to track all customer interactions from multiple channels on a single desk.


2) Eliminate errors you can't afford
Automation is a critical success factor in virtually every type of business and industry. Not simply because completing a task manually bears the risk of carelessness. Truth is, human endeavors have a limited level of accuracy, by nature. Little mistakes can add up to immense costs (or revenue loss) for your business. In particular, for operations that require live action, you can't afford to depend on manual labor alone. Your performance may never fully reach your audience's required level of accuracy. That's only human. So, that's the problem. You risk continuously bleeding business and losing money.
Enter the precision of a machine – to control and diminish the costs caused by human error and the inefficiency of doing things manually.
One of the world's leading VAT companies, VATBox implemented BPA for tax automation. As a result, they sped up their process, decreased errors and reduced the risk of non-compliance.


3) Guarantee 100% accountability
Documentation is essential to complete a business task successfully. It's always good practice to document the person responsible for the task, the deadline and other important details. Otherwise, you may undercut your quality standards or risk a delay, leading to customer dissatisfaction.
Automating your business processes enables you to document every step of a task, hence ensuring 100% accountability and transparency. You see at a glance who is accountable and when the task will be completed.
Amazon's secret weapon of automated shipping: In the "old days," you had to ship items to your customers, one at a time. More business, more sales meant hiring more people to fill the orders, requiring larger warehouse space – including all the associated headaches. Fulfillment by Amazon delivered a simple solution – as a vendor, you ship your products in bulk to Amazon, and Amazon packs and ships each order for you.


4) Reduce turnaround times
BPA optimizes your organization's workflow by filtering out unnecessary tasks and shortlisting high-priority tasks. Manual and repetitive tasks, such as sending confirmation messages and payment reminders, etc., are time consuming and monotonous. Intelligent automation software helps you to cut down processing times drastically.
Your employees are no longer tied up in routine tasks, wasting time on manual work that can easily be handled by a machine. Instead, you and your team are freed up to focus on strategies for adding value and growing the business. Ultimately, intelligent automation encourages innovation and boosts your employees' motivation.


5) Act on data to optimize your processes and grow
Today, insightful, actionable data is potentially the most valuable asset an astute, agile business can have. Old-school manual data analysis methods are enormously inefficient and rarely 100% accurate. In addition to handling tasks, BPA also produces precise, tremendously useful data. A good BPA tool includes analytics capabilities that provide you the bird's-eye view of your entire business. It helps you to interpret business trends, identify repeat bottlenecks, track response times and other key intel you need to inform decisions that propel your business into the future.
Image Skincare was having a tough time keeping up with their incoming orders, but they were able to cope up with the help of a business process management software that automates manual process virtually.
"It used to take anywhere from 8 to 24 hours to get a web order processed and shipped. It now takes about 1 hour on average, with the quickest turnaround on record of just 11 minutes!" – Fisher Technology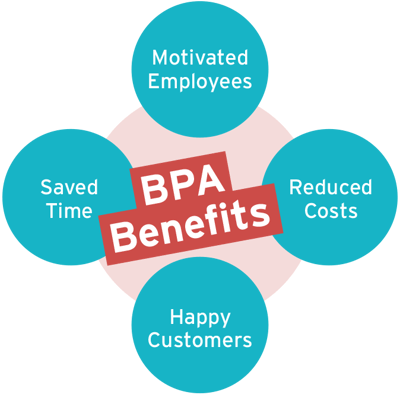 Who automates their business processes?
Nowadays, virtually every business is emphasizing on automating their day-to-day manual processes. Organizations are looking to BPA as a catalyzer for business growth. BPA can help to enhance and refine your industry.
How BPA can transform different industries:
The logistics and shipping industry deals with global presence and masses of customers, potentially all over the world. Logistics and shipping companies need automation to ensure total control of internal operations, uniformity and optimization of routines

Genpact helps transportation and logistics companies achieve low costs and better profit margins with big data analytics and scientific enterprise process management approach (SEPSM) framework.

The banking industry needs to transfer and credit funds instantly into the account, without any hassle. To do so, financial organizations automate money transfer processes by integrating with other automated bank systems (ABS) and card systems. This helps to reduce costs and manage operational and technical development smoothly.


Ultimus Composed Process Solutions (CPS) now affords the National Bank of Abu Dhabi (NBAD) the ability to cross-sell multiple small business lending products without redundant data entry or repeated requests for customer information.

The telecommunication industry uses BPA to automate their billing systems, database management, technical support, and document and workflow management, all of which substantially improves back-office efficiency and customer satisfaction.


Tele2, one of Europe's leading telecom operators, chose ActiveVOS to integrate its core billing and provisioning applications via web services. With business process automation, ActiveVOS easily handles more than a million transactions per month and provides Tele2 the confidence that it can scale. ActiveVOS also allows critical cross-departmental collaboration that was previously not available.

The manufacturing and service industries require BPA for the automation of manufacturing processes, programming systems, document creation, flow management, procurement and warehouse operations.


The Arntz Optibelt Group used; K2 blackpearl and K2 SmartForms to integrate SAP and SharePoint and to automate its most critical paper-based approval processes. This led to remarkable improvement in production line agility and reduced approval times from 50 minutes to as little as 30 seconds.
How to get started with BPA
Current business environments are dynamic, and business process automation is a major key to beating the competition and promoting upswing. When an organization implements business process automation, management and staff gain time to focus on the work that indeed does require human intelligence. However, efficiently executing BPA without a hitch requires adequate tools and procedures that ensure you can manage and stay ahead of the change.
The outcomes you accomplish through business process automation will transform your organization profoundly. It's never too late to implement BPA – and see your business grow, your employees feel empowered and your customers love you back. Get started now and experience the change.