Facts
Fast, secure, affordable assumption of routine tasks (such as the recording of contact data)
Recording processes are simulated on a virtual interface and handled automatically
Expensive interfaces between transaction management and data systems are no longer required
Tolerant towards application changes in the target system (no macros)
Secure remote access (Citrix or VNC control)
Can be used on HOST, client/server or web applications
Simulation of mouse and keyboard entries
Reaction to changed screen content
Virtual Agent is used in the following ITyX solutions:
Incoming e-mails, web mails, social media messages, text messages and similar forms of communication are processed automatically.
360° customer interaction: centralized workflow and integration platform.
Content classification and routing in modern digital mailrooms.
Intelligent ECM automation: All formats, all channels.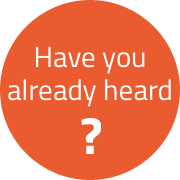 Service employees may require access to an average of nine different back office systems.
Many organizations still offer silos of one-to-one communication; customers switch their communication mode from Internet, to e-mail or call the service center for help. The service center employees may have to manually re-enter everything again. With ITyX you can access the full range of digital possibilities with the press of a button minimizing media disruption.