Facts
Internationally leading expertise
Fuzzy search and reliable results in indexed data resources
Services processes can be reliably allocated to existing customers and/or transactions for data validation
Incoming text-based messages: Optimize results from OCR systems
Fuzzy search with incomplete/incorrect data
Dynamically self-adaptive search
Content-associative search of data components (tags) in free text
Free search with fuzziness
Fuzzy matching is used in the following ITyX solutions:
360° customer interaction: centralized workflow and integration platform.
Dynamic FAQ software for Websites and customer portals
Efficient use of service processes through digital channels.
Digital oder Papier: Posteingang automatisch analysieren und verteilen.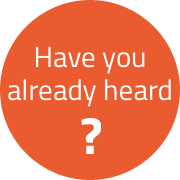 Without fuzzy matching, validation in case management is practically impossible.
The fuzzy search in data stocks and the finding of the correctly associated data record (fuzzy matching) are used by only a few search engines. This is because the effective use of fuzzy matching is much more complicated than the procedure for "simple" search inquiries as used by most knowledge management software solutions. If fuzzy search is missing in your processes, more than 80% of your transactions in case management must still be handled manually in order to allocate the right customer and/or transaction data.