Facts
Excellent automation rates for business process management (BPM)
Greater precision than manual sorting for input management (mailroom)
Higher performance and productivity for multichannel response management
Useful for internal company organization, back office, mailroom, and process development
Record and understand text-based data and messages
Independent of source, format, structure, and language
Based on self-adaptive, administration-free methods
Content analytics is used in the following ITyX solutions:
Incoming e-mails, web forms, social media messages, text messages and other communication are processed automatically.
The intelligent and secure automation of text-based business processes from the cloud.
360° customer service: Include your customers as part of the service process.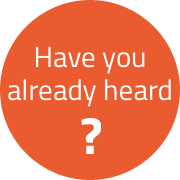 Better than people ...
Laboratory tests with data from the daily practice of participating companies prove that the software of ITyX sorts and recognizes text content more reliably than people for many areas of application. In customer service, this skill leads to accelerated, high quality interaction. ITyX customers HUK24 and DEVK emerged from the DISQ service benchmarking process as test winners in regard to service quality via e-mail in October 2014.