Classify and allocate
Incoming transactions are analyzed and allocated to available employees according to topic, skill, and urgency.
Validate and enrich
Relevant contextual information is extracted. Discrepancies are detected automatically and submitted to available employees for validation.
Single-click forwarding
The document is automatically indexed and forwarded to the recognized handling process.
Self-adaptive processing
MAILROOM learns independently: Due to successful classification and processing, the automatic efficiency of the document processing is improved daily.
What it can do
Process 40 percent more mailroom transactions without additional employees
Reduce the average transaction processing times by 90 percent
Trigger completely automated processes from unstructured content
What it means
Automation of your mail processing through the automation of manual activities in the digital mailroom and back office.
Finally a solution for all formats and sources, which can be precisely integrated into existing and future IT infrastructures.
MAILROOM is a pioneering solution for the digitalization of all work procedures within the company.
Contact me.
My name is Dominique Jaritz. I am principal consultant at the ITyX Group. Please contact me at any time for questions regarding our products and solutions.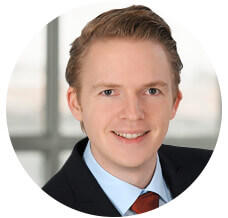 Dominique Jaritz
ITyX Solutions Inc.
37 North Orange Avenue,
suite 910L
Orlando, FL 32801
T +1 407 427 1553