How it works
Step 1:
One access to 2,000+ companies: MOBILE provides your customers an intelligent assistant, who captures all receipts, contracts and documents and makes them available in a secure cloud. Analog or digital correspondence: Just take a picture and store it in the secure document safe.
Step 2:
Document content is automatically recognized so you can offer your customers service options specific to their situation. The kicker: Those service menus are already integrated in the C2B Platform and link your customers directly to the right service processes in your company.
Step 3:
Choose the right path for the situation. Offer your customers the optimum service process via call, callback, chat or messaging with the best available expert. With ITyX Voice you achieve a unified presentation blending of all relevant information on the agents desktop: Identify customers and their inquiry BEFORE the service dialogue starts.
What it means
Seamless Integration with Customers in your Service Processes:


When you join the C2B platform you create a secure and scalable service ecosystem that integrates your customers with your service processes.

Create Contiguity and Transparency::


Callback, IP-Call, Messaging, sending or sharing documents – design service dialogues that match the context of your customers' inquiry. Create clarity and simplicity.

Cut service costs:


Benefit from a transaction based, customer centric and future ready business model that puts your customers in the center.
Contact me.
My name is Dominique Jaritz. I am principal consultant at the ITyX Group. Please contact me at any time for questions regarding our products and solutions.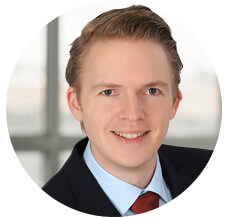 Dominique Jaritz
ITyX Solutions Inc.
37 North Orange Avenue,
suite 910L
Orlando, FL 32801
T +1 407 427 1553